About Us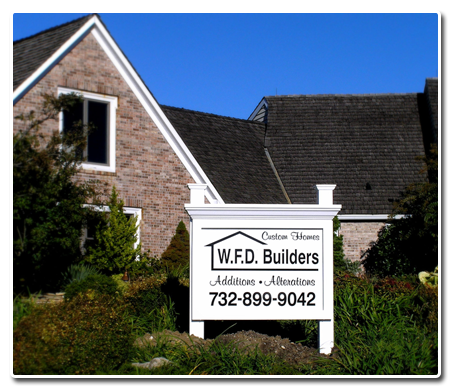 W.F.D. Builders, Inc. is a highly reliable construction company located in Ocean County at the heart of the Jersey Shore.  Over the past thirty years, we have assembled a highly qualified team of employees.  Our construction teams take great pride in making your project the showcase you've always dreamed of.  We are a full-service construction company which means we have the tools and knowledge to complete any size project.
Peace of Mind
W.F.D. Builders, Inc. is a fully licensed and insured contractor in New Jersey.  With over thirty years of construction experience, you can be assured of high quality work and professionalism.  Our company will provide you with a detailed proposal and contract which follows the guidelines required in the State of New Jersey.  We will assist you in acquiring all permits to begin construction and will we personally oversee your project through to completion.
HIC Lic. #13VH00297600
NJ Builders Reg #008482
Commercial or Residential
W.F.D. Builders, Inc. is not limited to building residential properties. We are fully equipped to build or renovate commercial structures.